Worried About a Zombie Apocalypse? This Atlanta Home With Bunker Is 'Safest in America'
Posted by Cary W Porter on Monday, October 23rd, 2017 at 1:01pm
Subscribe to Cary W Porter blog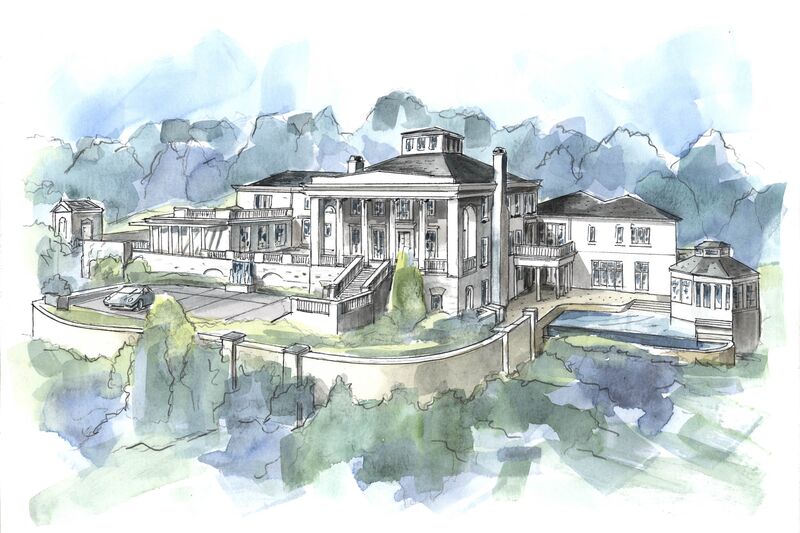 Courtesy of Paul Wegener
With Halloween right around the corner and of course the impending zombie apocalypse due to hit any day, we thought we would spotlight this beauty that just hit the market in Atlanta for a cool $14 Million. Not only does it have everything from a 30 car garage with a secret waterfall entry, ballistic bedroom doors, and 3 artisan wells providing an unlimited water supply... It's darn stylish too!
Call it the Wayne Manor of the South.
The cream-colored, colonnaded façade of the Rice House, situated on 3.5 acres just outside Atlanta, hides far more than a private theater, bowling alley, and infinity swimming pool.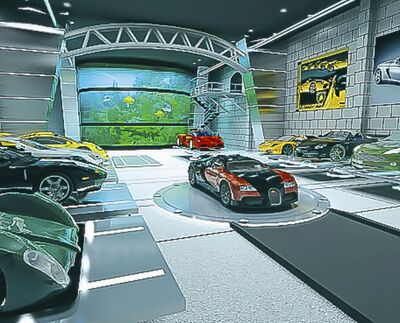 The master and guest bedrooms have ballistic doors that can withstand fire from an AK-47 assault rifle. The car vault is large enough to hold 30 vehicles and has an entrance designed to be concealed by a waterfall. Secret doors lead to a 15,000-square-foot bunker in which an embattled owner could conceivably hole up for years, with off-grid power and water drawn from three artesian wells drilled 1,000 feet into the ground. The house had its own security architect who spent two decades designing secure buildings for the U.S. Department of Justice.
Listing materials boast that it is "one of, if not the, safest home in America."
"This is a home where you could put a $20 million painting on the wall and sleep comfortably at night," said listing broker Paul Wegener, of Atlanta Fine Homes Sotheby's International Realty. "The same goes for your family."
The entrepreneur who owns the Rice House spent six years and some $30 million to build his 36,000-square-foot fortress of an estate, Wegener told Bloomberg. And that was mostly for kicks.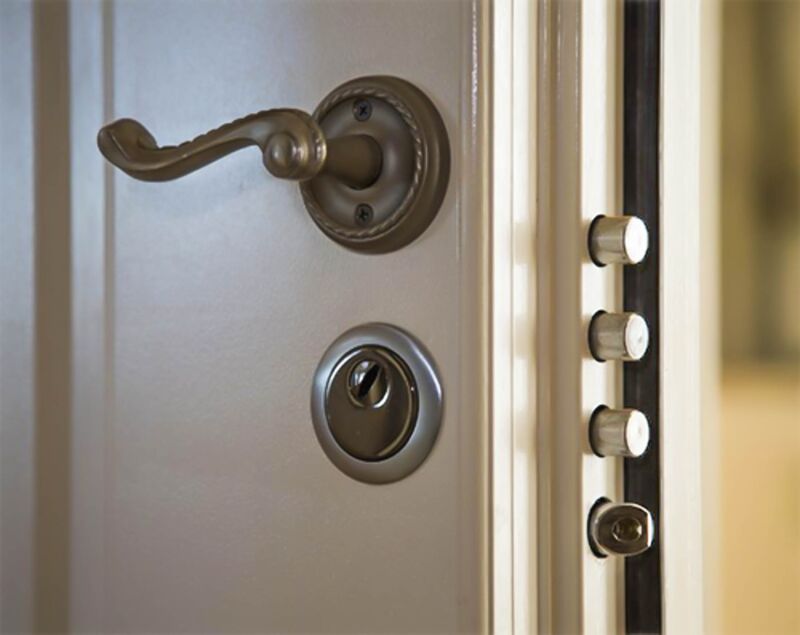 "He said to me, 'If anyone wants to get me, they can find me at Chick-fil-A,'" Wegener said. It was something of an intellectual exercise to create an impenetrable home, a personal Batcave that the owner could peel his Bugatti Veyron out of.
It was just relisted for $14.7 million, a drop from the original $17.5 million. The estate also needs to be finished, which Wegener estimates would cost an additional $3 million to $5 million.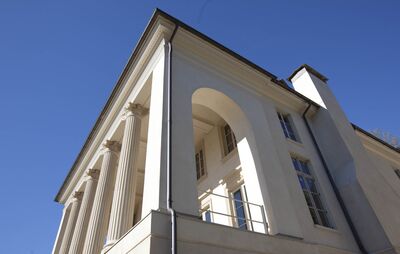 The owner planned the Rice House as a family legacy, only to learn that his son wasn't interested in living there. The home has been completely built, with eight bedrooms, 14 bathrooms, three kitchens, a private museum, a wine cellar, an indoor shooting range, and commercial-grade elevators. But instead of layering on the finishes appropriate to his collection of 18th century furniture, he left a blank canvas for the next owner.
"The mandate was the best of everything," Wegener said. To construct the foundation, workers dug down to bedrock and then bored down into it. The walls are made from extra-strength concrete reinforced with rebar. The car vault originally was designed with 18 columns, but the owner pushed back until engineers figured out a way to use custom-made bridge beams, so no pillars would be needed to support the ceiling. The Rice House is highly energy-efficient, with geothermal heating and cooling and a solar energy system.
Though it's not included in the listing—to maintain that hush-hush feel—the Rice House is in Country Club of the South, a manicured, gated community in Alpharetta, Ga., about a 30-minute drive northeast of central Atlanta. Homes in the 733-unit subdivision range from the high six figures up to, well, this.
Over the years, a number of celebrities have reportedly owned homes in Country Club of the South, among them retired Atlanta Braves pitcher Tom Glavine, Usher, Whitney Houston, and NBA Hall of Famer Allen Iverson. The neighborhood has 19 tennis courts, an 18-hole, golf course designed by Jack Nicklaus, basketball courts, a concert venue—and, of course, 24-hour security.
Not that the new owners will need it.